Holiday in Marocco
Page 1/2


26-4-2003 till 3-5-2003

Last year I travelled with my family to Marocco with the travelling organisation Shoestring. We made a journey of 8 days through Marocco with a group (and with a friendly guide). The homepage of Shoestring described the holiday as follows:

This journey is a nice introduction into the ancient culture of Marocco. You will visit the three most beautiful royal cities of the country: old bulwarks with twisted labyrinths within high walls, colorful markets, mosques, palm gardens and Koran schools. The beautiful Roman ruins and the most important place of Pilgrimage in Marocco can be visited and you can enjoy the view on top of the impressive mountains of the Atlas.

Visiting Meknes
On the first day you'll fly from Amsterdam to Casablanca, where a bus will await you to bring you to Meknes with it's friendly inhabitants. Meknes is located in a charming green watery landscape of hills, surrounded by orchards and cork-oak forests. With it's yellow orcher houses with green roofing tiles, Meknes is the smallest of the three royal cities. The city has an enormous network of city walls, that is part of a complex of palaces.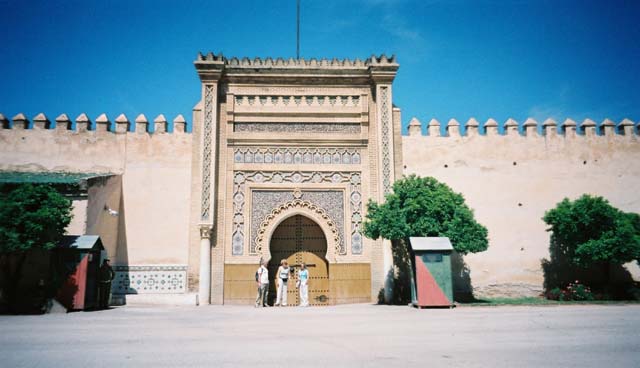 Beautiful ornaments in Meknes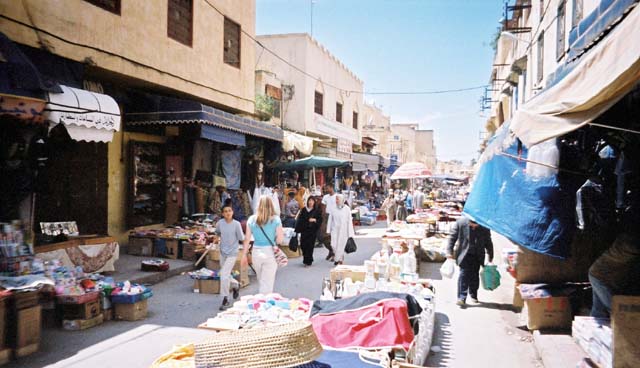 The streets of Meknes



The olive market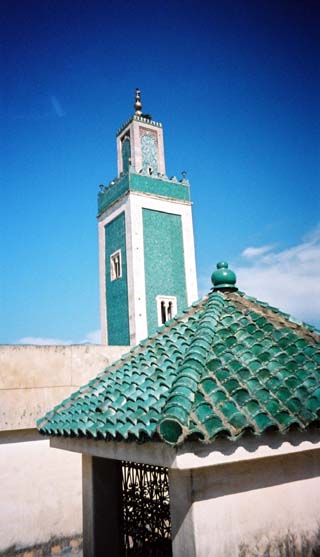 Characteristic green roofing tiles



You'll spend two nights in Meknes and there is the possibility of a visit of the Roman ruins of Volubilis and the traditional place of pilgrimage Moulay Idriss. This holiest place of Marocco stores the bones of the founder of the country, Moulay Idriss.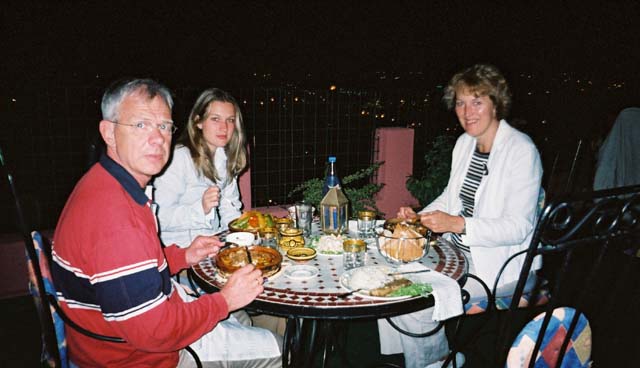 Traditional dinner with a view over Meknes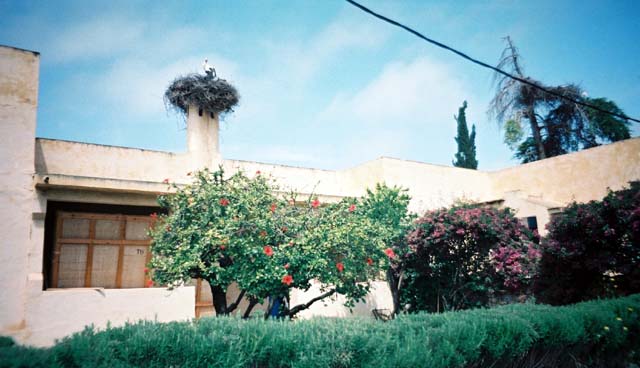 A nest of storks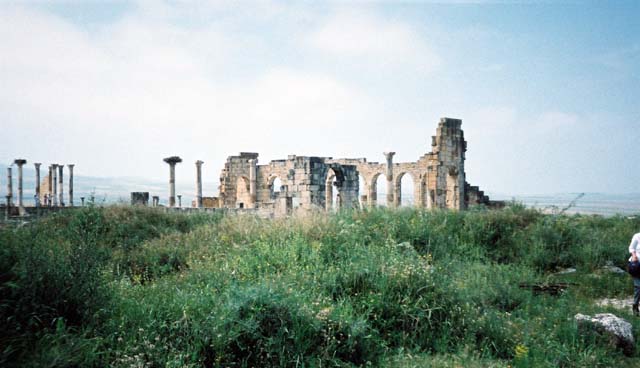 The roman ruins of Volubilis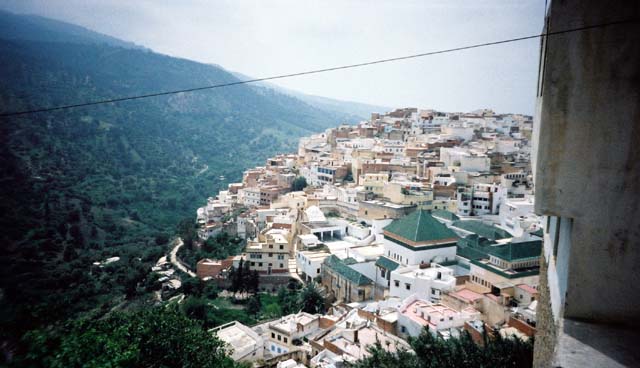 Moulay Idriss



On day three we travel by train to Fes. A visit of the medina of Fes touches everybody. The city breathes history and religious understanding and the Fassis, the inhabitants, compare Fes to cities as Cairo or Damascus.
Show me page two!
Bring me back!!!